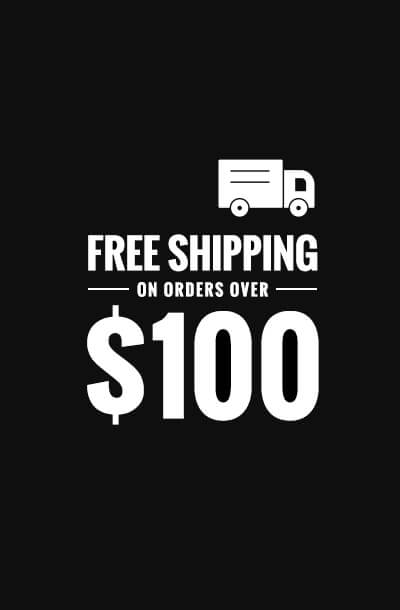 Philips 32" Full HD Curved LCD Gaming Monitor (322M8CZ) - On Installments - IS-0030
• 1500R Curved Display
• 1920 x 1080 (Full HD)
• AMD FreeSync Premium
• 1ms MPRT Response Time
Philips Gaming Monitor Delivered All Over Pakistan
iShopping.pk brings you the best price for Philips 32" Full HD Curved LCD Gaming Monitor (322M8CZ) with express shipping all over Pakistan.
Details:
Curved Display Design For More Immersive Experience
Desktop Monitors Offer A Personal User Experience, Which Suits A Curve Design Very Well. The Curved Screen Provides A Pleasant Yet Subtle Immersion Effect, Which Focuses On You At The Center Of Your Desk.
VA Display Delivers Awesome Images With Wide Viewing Angles
Philips VA LED Display Uses An Advanced Multi-Domain Vertical Alignment Technology Which Gives You Super-High Static Contrast Ratios For Extra Vivid And Bright Images. While Standard Office Applications Are Handled With Ease, It Is Especially Suitable For Photos, Web-Browsing, Movies, Gaming, And Demanding Graphical Applications. It's Optimized Pixel Management Technology Gives You 178/178 Degree Extra Wide Viewing Angle, Resulting In Crisp Images.
16:9 Full HD Display For Crisp Detailed Images
Picture Quality Matters. Regular Displays Deliver Quality, But You Expect More. This Display Features Enhanced Full HD 1920 X 1080 Resolution. With Full HD For Crisp Detail Paired With High Brightness, Incredible Contrast And Realistic Colors Expect A True To Life Picture.
Ultra Wide-Color Wider Range Of Colors For A Vivid Picture
Ultra Wide-Color Technology Delivers A Wider Spectrum Of Colors For A More Brilliant Picture. Ultra Wide-Color Wider "Color Gamut" Produces More Natural-Looking Greens, Vivid Reds And Deeper Blues. Bring, Media Entertainment, Images, And Even Productivity More Alive And Vivid Colors From Ultra Wide-Color Technology.
AMD Freesync™ Premium; Tear Free, Stutter Free, Fluid Gaming
Gaming Shouldn't Be A Choice Between Choppy Gameplay Or Broken Frames. AMD Freesync™ Premium Equips Serious Gamers With A Fluid, Tear-Free Gameplay Experience At Peak Performance. There Are No Compromises, Game Confidently With A High Refresh Rate, Low Framerate Compensation, And Low Latency.
165Hz Refresh Rates For Ultra-Smooth, Brilliant Images
You Play Intense, Competitive Gaming. You Demand Display With Lag Free, Ultra-Smooth Images. This Philips Display Redraws The Screen Image Up-To 165 Times Per Second, Effectively Faster Than A Standard Display. A Lower Frame Rate Can Make Enemies Appear To Jump From Spot To Spot On The Screen, Making Them Difficult Targets To Hit. With 165Hz Frame Rate, You Get Those Critical Missing Images On The Screen Which Shows Enemy Movement In Ultra-Smooth Motion So You Can Easily Target Them. With Ultra-Low Input Lag And No Screen Tearing, This Philips Display Is Your Perfect Gaming Partner
Smartimage Game Mode Optimized For Gamers
The New Philips Gaming Display Has Quick Access OSD Fine Tuned For Gamers, Offering You Multiple Options. "FPS" Mode (First Person Shooting) Improves Dark Themes In Games, Allowing You To See Hidden Objects In Dark Areas. "Racing" Mode Adapts Display With Fastest Response Time, High Color, Along With Image Adjustments. "RTS" Mode (Real Time Strategy) Has A Special Smartframe Mode Which Enables Highlighting Of Specific Area And Allows For Size And Image Adjustments. Gamer 1 And Gamer 2 Enable You To Save Personal Customized Settings Based On Different Games, Ensuring Best Performance.
1ms (MPRT) Fast Response For Crisp Image And Smooth Gameplay
MPRT (Motion Picture Response Time) Is More Intuitive Way To Describe The Response Time, Which Directly Refers The Duration From Seeing Blurry Noise To Clean And Crisp Images. Philips Gaming Monitor With 1 Ms MPRT Effectively Eliminates Smearing And Motion Blur, Delivers Shaper And Precise Visuals To Enhance Gaming Experience. Best Choice For Playing Thrilling And Twitch-Sensitive Games.
Less Eye Fatigue With Flicker-Free Technology
Due To The Way Brightness Is Controlled On LED-Backlit Screens, Some Users Experience Flicker On Their Screen Which Causes Eye Fatigue. Philips Flicker-Free Technology Applies A New Solution To Regulate Brightness And Reduce Flicker For More Comfortable Viewing.
Lowblue Mode For Easy On-The-Eyes Productivity
Studies Have Shown That Just As Ultra-Violet Rays Can Cause Eye Damage, Shortwave Length Blue Light Rays From LED Displays Can Cause Eye Damage And Affect Vision Over Time. Developed For Wellbeing, Philips Lowblue Mode Setting Uses A Smart Software Technology To Reduce Harmful Shortwave Blue Light.
More Information

| | |
| --- | --- |
| On Installment | No |
| Brand | Default |