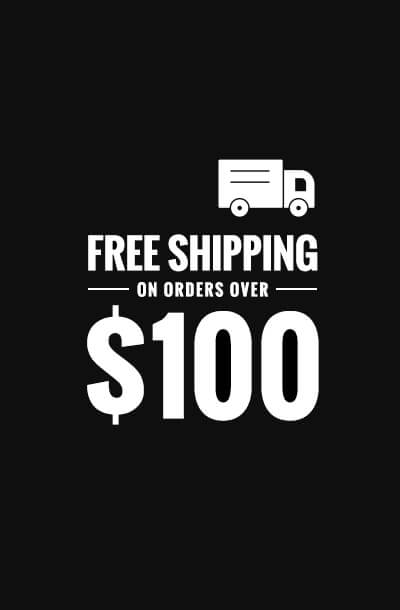 Sennheiser XS Lav USB-C Mobile Kit PIXI Mini Tripod with USB C Microphone On 12 Months Installment At 0% markup
DJI Ronin SC Gimbal on 12 Months Installment At 0% markup
DJI Ronin SC Gimbal on 12 Months Installment At 0% markup
DJI Ronin SC Gimbal
The DJI Ronin SC Gimbal Price in Pakistan has come down quite considerably. This improved stabilizer can easily overcome problems that its predecessors caused you. It is a three-axis gimbal that is best
for small cameras. Some of you might find it smaller, but it fulfills its role considerably. There have been designing enhancements and technology integration to give you smooth motion shots. The gimbal also has features such as pan, tilt, roll control, 360 pannings, and more. The price may seem a little high, but the quality it provides is worth buying.
The 360-degree panning helps you capture from your favorite angle. You can use a cell phone to control movements down to little detail. It works on both android and IOS cell phones. DJI Ronin SC Gimbal has a preset path option for time-lapse photography. It also has an active Track that you can program so that you don't have to tell the gimbal what to do. When you enable auto-calibration, this gimbal
automatically sets motor stiffness based on the payload. DJI Ronin SC Gimbal's overall design ensures your footage will not shake on hard terrains. There are hardware joystick and Bluetooth communication.
What's in the Box
1x Gimbal
1x BG18 Grip(built-in Battery)
1x Extended Grip/Tripod(plastic)
1x Quick Release Plate
1x Camera Riser
1x Carrying Case
1x Phone Holder
1x Lens Supporter
2x 8-pin Port Cover
2x Wrench
3x Camera Screw 1/4"-20
4x Screw M4
1x Multi-Camera Control Cable (Multi-USB)
1x Multi-Camera Control Cable(Type C)
1x USB-C Cable
1x Multi-Camera Control Adapter (Type-C to Micro USB)
PERIPHERAL
Accessory Connections1/4" Mounting Hole, 3/8" Mounting Hole, Camera Control Port, Accessory Port, USB-C Port, RSA Port
Intelligent Batter Model:   RB2-2450mAh-7.2V
Type: 18650 LiPo    
Capacity: 2450 mAh
Power: 17.64 Wh
Max. Battery Life: 11 h
Charging Time: 2.5 h (5 V/2 A)
Charging Temperature: 5° to 40°C (41° to 104°F)
Connections Bluetooth 5.0; USB-C
Mobile Assistant Software Requirements iOS 9 or above; Android 5.0 or above
WORKING PERFORMANCE
Tested Payload ≤ 2.0 kg
Angular Vibration Range ±0.02°
Maximum Controlled Rotation Speed Pan axis control: 180°/s 
Tilt axis control: 180°/s
Roll axis control: 180°/s 
Mechanical Endpoint Range Pan axis control: 360° continuous rotation
Tilt axis control: -95° to +220°
Roll axis control: -202.5° to +112.5°
Controlled Rotation Range Pan axis control: 360° continuous rotation
Tilt axis control: -90° to 145°
Roll axis control: ±30° 
MECHANICAL & ELECTRICAL CHARACTERISTICS
Working Current Static current: 0.2 A
Working Frequency 2.400 GHz to 2.4835 GHz
Transmission Power ≤ 8 dBm
Operating Temperature -20° to 45°C (-4° to 113°F)
Weight Gimbal: Approx. 830 g
BG18 Grip: Approx. 258 g
Tripod: Approx. 160 g
Gimbal Dimensions Folded: 220×200×75 mm
Unfolded: 370×165×150 mm
SOFTWARE
iOS Version v1.2.0. Requires iOS 9.0 or later. 
Compatible with iPhone Xs Max, iPhone Xs, iPhone XR, iPhone X, iPhone 8, iPhone 8 Plus, iPhone 7, iPhone 6s Plus, iPhone 6s, iPhone SE, iPad Mini 4, iPad Pro. 
Android Version v1.1.8. Requires Android 5.0 or later. 
Compatible with Samsung Galaxy S9+, Samsung Galaxy S9, Samsung Galaxy S10+, Samsung Note 9, Samsung Galaxy S5, Samsung Galaxy S6 edge, Samsung A9, Google Nexus 6P, Huawei P20 Pro, Huawei P10, Huawei P9, Huawei Mate 20, Huawei Mate10, Huawei Mate 9 Pro, Huawei Nova 3e, Huawei MT7-TL00, Huawei Honor V10, Huawei Honor Magic 2, Vivo X21A, Vivo X27, Vivo NEXS, OPPO Find X, OPPO R15, Xiaomi 8, Xiaomi Max2, Xiaomi Max3, Xiaomi MIX3, Xiaomi MIX2S, LG V20.
Lightweight & Compact
Opening possibilities for filmmakers and content creators in almost any situation, Ronin-SC was built to go anywhere. Magnesium and aluminum construction, along with high-strength composite materials provide robust performance at just 1.1 kg. With a modular, quick setup design, Ronin-SC can pack neatly in limited spaces and be carried with ease.
Gimbal Dimensions: 220×200×75mm
Weight: 1.1KG
Max. Battery Life: 11Hours
Greater Compatibility
Ronin-SC supports a wide range of cameras and lenses while meeting strict performance standards. It has been rigorously tested to support a payload of 2.0 kg while still achieving a smooth, cinematic shot. Intuitive and user-friendly controls for shutter and focus are also available for most camera brands.
Dynamic Stability
Even in action-packed scenes, Ronin-SC gives a perfectly stable shot. Sport mode improves the sensitivity of each axis while continuing to maintain stabilization, making Ronin-SC more effective in fast follows, sudden motions, and even complete changes in direction.
Unobstructed Roll Axis Arm
An innovative framework elevates the camera payload above the roll axis, keeping the camera's built-in display free of obstruction. After DJI introduced this concept, it has been embraced throughout the handheld gimbal industry.
Unlimited Pan Axis
The pan axis allows for continuous movement, freeing the camera for more ambitious shots. Options like an infinite 360° roll allow filmmakers to achieve completely unique shots.
Down to Every Detail
The buttons and trigger are easy to reach for every essential control. A flared battery grip makes extended holding easier and slip-resistant, letting you capture moments throughout the day.
ActiveTrack 3.0
ActiveTrack technology arrives for the first time in the Ronin series. A smartphone mounted above the camera, the Ronin app, and Ronin-SC works together seamlessly to achieve smooth, precise gimbal movement at all times, allowing you to focus more on creating the shot that matches your vision.
Ronin App
The Ronin app has also been improved for an even better user experience making Ronin-SC professional and easy to use. The layout has been refined to offer quicker access to preset scenarios, and we've also included a camera balancing guide, along with tutorials to help users master their handheld gimbal. The app also minimizes hardware tuning, setting filmmakers free to produce great footage.Simple Setup with Safety Features
Axis locks on each arm allow for faster storage and individual axis balancing. The Quick-Release Plate includes a positioning block to memorize the perfect camera position for instant remounting. When powering off, the motors gradually power down the gimbal, ensuring reliability and quick setup wherever your shot takes you.
More Information

| | |
| --- | --- |
| On Installment | No |
| Brand | Default |