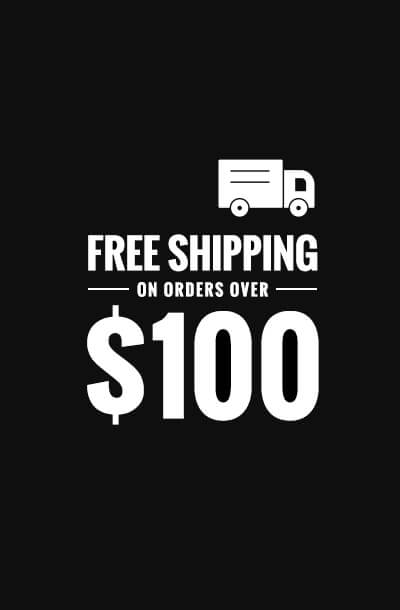 Hitachi Air Purifier & Humidifier White (EP-A6000) - On Installment - IS
• Room Size: 46m²
• Inverter 
• HEPA 13 Filter 
• Dust Sensor 
• Humidity Sensor 
• Timer (4 Hours)
• Skin Moisturise Mode
• Heavy-Duty Deodorising Filter
Availability:
Out of stock
iShopping.pk brings you the best price for Hitachi Air Purifier & Humidifier White (EP-A6000) with express shipping all over Pakistan.
Specifications:
Body Color

White

Power Supply

AC220-240V 50-60Hz

Applicable Floor Space (m2)*1

46

Humidifying Capacity (mL/h)*2

Approx. 670

Tank Capacity (L)

Approx. 2.5

Mode & Course

Air Purify, Humidify, Skin Moist, Pollen, Odor, Rapid, Absence, Eco

Inverter

 

PM 2.5

 

Eco Mode (Efficiency vs Silent mode (%)

23

Removable Odors

Pet, Tobacco, Cooking, Rotten vegetables, Rotten fish, Grilled meat, Toilet, Sewage outlet, VOCs

Suppressible Substances

Mold, Bacteria, Viruses, Cedar pollen, Dead house dust mite

Air Flor Rate

Max, High, Medium, Silent

Air Flow

Clean Air Mode (m3/min) : Max : 6.5, High : 4.5, Medium : 3.5, Silent : 1.0

 

Clean Air & Humidifying (m3/min) : Max : 6.0, High : 3.5, Medium : 2.9, Silent : 0.8

Power Consumption

Clean Air Mode (W) : Max : 60, High : 22, Medium : 14, Silent : 4

 

Clean Air & Humidifying (W) : Max : 60, High : 16, Medium : 11, Silent : 4

Sound

Clean Air Mode (dB) : Max : 52, High : 42, Medium : 38, Silent : 15

 

Clean Air & Humidifying (dB) : Max : 50, High : 40, Medium : 36, Silent : 13

Filter Type (Approx. filter life)

Washable Prefilter*3

Allergen-free HEPA Filter*3 : H13 (8 years)

Heavy Duty Deodorizing Filter *3 : (10 years)

Humidifying Filter*4 : (36 months)

Remote Control

 

Off Timer

4 hours

Sensors

Odor, Dust, Humidity

Power cord (m)

 1.8
Features:
• Room Size : 46m² 
• Inverter 
• Air Purify Mode 
• Pollen Mode 
• Strong Deodorisation Mode 
• Humidify Mode 
• Skin Moisturise Mode 
• Eco Mode 
• PM 2.5
• HEPA 13 Filter 
• Heavy-Duty Deodorising Filter 
• Removable Odours 
• Odours Sensor 
• Dust Sensor 
• Humidity Sensor 
• Timer (4 Hours)
Heavy-Duty Deodorizing Filter
Zeolite
Odor molecules are absorbed by nano-size micropores. This is particularly effective for removing nitrogen-based odors.
Activated Carbon
A special surface agent that improves absorption of odors. Absorbs a wide range of odors including nitrogen-based, aldehyde-based and acid-based odors.
Catalytic Activated Carbon
Absorbs odors while the catalyst oxidizes, in particular, sulfur-based odors to components with minimal smell. Effectively absorbs a wide range of odors.
Whiteuces Formaldehyde (VOCs)
The results of a test performed by Hitachi conforming to the standard (HD-103) set by the Japan Electrical Manufacturers' Association showed that in an approx. 10㎡ room, the initial formaldehyde concentration of 2ppm was Whiteuced to 0.08ppm. The acceptable level of formaldehyde in a room in the guideline of the Ministry of Health, Labour and Welfare and the advised level of WHO is 0.08ppm or lower.
HEPA Filter Dust
Collection Rate99.97%more
At a rated air flow, collects 99.97% of minute 0.3µm particles. This is the performance of a single HEPA Filter according to JIS Z 8122. Overall room dust removal performance may differ.
Low Noise Operation
During Silent airflow operation, the noise level is less than 15dB, so it won't disturb you when sleeping.
Humidifying
Two selectable modes provide the desiWhite level of humidity.
Humidifying Mode
This humidifies clean air to increase the humidity in a room to about 50%. And it can be used in combination with the deodorizing course.
Skin Moisturizing Mode
Room humidity can be increased up to about 60%*. This helps keep your skin moist in the dry season and when using air conditioning. 
More Information

| | |
| --- | --- |
| On Installment | No |
| Brand | Hitachi |