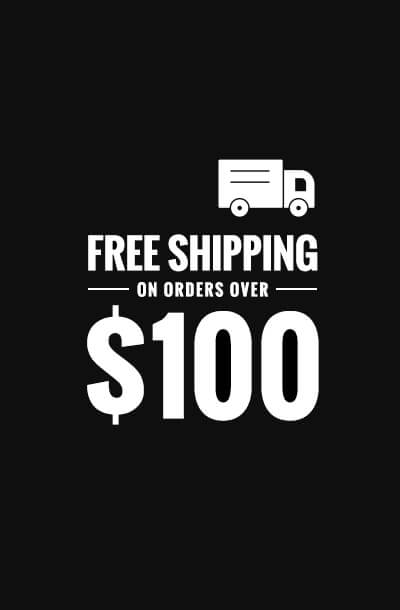 Hitachi Air Purifier And Humidifier (EP-L110E) - On Installment - IS
• Auto Self Clean
• Easy Maintenance
• Stainless Clean System
• Eliminate Bacteria
Availability:
Out of stock
iShopping.pk brings you the best price for Hitachi Air Purifier And Humidifier (EP-L110E) with express shipping all over Pakistan.
Specifications:
Body Color

Brown

Power Supply

AC220-240V 50-60Hz

Applicable Floor Space (m2)*1

79

Humidifying Capacity (mL/h)*2

Approx. 800

Tank Capacity (L)

Approx. 2.5

Mode & Course

Air Purify, Humidify, Skin Moist, Pollen, Odor, Rapid, Absence, Eco

Auto Self Clean

 

PM 2.5

with sensor

STAINLESS CLEAN

 

Inverter

 

Eco Mode (Efficiency vs Silent mode (%)

13

Removable Odors

Pet, Tobacco, Cooking, Rotten vegetables, Rotten fish, Grilled meat, Toilet, Sewage outlet

Suppressible Substances

Mold, Bacteria, Viruses, Cedar pollen, Dead house dust mite

Air Flor Rate

Max, High, Medium, Silent

Air Flow

Clean Air Mode (m3/min) : Max : 11.0, High : 4.0, Medium : 3.1, Silent : 1.1

Clean Air & Humidifying (m3/min) : Max : 6.7, High : 4.0, Medium : 3.1, Silent : 2

Power Consumption

Clean Air Mode (W) : Max : 95, High : 13, Medium : 11, Silent : 8

Clean Air & Humidifying (W) : Max : 28, High : 13, Medium : 11, Silent : 8

Sound

Clean Air Mode (dB) : Max : 55, High : 32, Medium : 25, Silent : 14

Clean Air & Humidifying (dB) : Max : 44, High : 32, Medium : 25, Silent : 16

Filter Type (Approx. filter life)

Washable Prefilter*3 : (Stainless)

Allergen-free HEPA Filter*3 : H13 (10 years)

Washable Deodorizing Filter*3 : (10 years)

Humidifying Filter*4 : (120 months)

Off Timer

4 hours or 2 hours

Sensors

Odor, Dust, Humidity, Temperature

Power cord (m)

1.8
Auto Self Clean
When the Auto Self Clean unit operates, it moves up and down while brushing the pre-filter to remove dust, which is then collected in the dust box.
Easy Maintenance
When the dust box becomes full of dust, an indication lets you know it is time to empty it. The box needs to be emptied about once a year, so it is not troublesome.
Stainless Clean System
Stainless steel anti-bacterial effect keeps it hygienic.
1.Stainless Steel Coating Flap
Eliminate Bacteria
2.Stainless Net (Outlet)
Eliminate Bacteria
3.Stainless Steel Coated Pre-Filter
Eliminate Bacteria
4.Washable Deodorizing Filter
5.Allergen-Free HEPA Filter
6.Auto Self Clean Unit
7.Back Panel
8.Silver Ion Fan
Suppress Bacteria
Allergen-Free HEPA Filter
Effectively Captures Fine Particles
Multi-layered structure of Allergen-Free HEPA Filter for fine dust effectively catches fine particles including dust, cedar pollen and airborne mold. It also suppresses the PM2.5.
Suppresses Activity of Captured Allergen Substances
The allergen-free components of the HEPA Filter for fine dust suppress the activity of cedar, birch & ragweed pollen, dust mite dung & cat dandruff that have been captured.
Air Purifier Suppresses Airborne Viruses and Bacteria
This is the effect on airborne viruses and bacteria after 13 minutes in a 25㎥ test space, not the proven effect in a space where the filter is actually used. Effects may differ according to conditions and method of use. Tests performed conform to the Japan Electrical Manufacturers' Association standard (HD-124).
Purifies PM2.5 Particles with a Massive Air Volume – Much Quicker than The Normal Automatic Air Purification Mode
Switches to high-sensitive detection mode and purifies fine dust with max air flow operation.*1 HEPA filters enable the collection of fine particles*2 of 0.1µm and larger (0.5µm or larger with the dust sensor detection). Continues super-sensitive patrol operation even after cleaning the air.
99% of 0.1 to 2.5µm Particles Caught*3
— Ready to Remove PM2.5 Particles
New particles entering from outside during ventilation or by other means are not considered here.
PM2.5 is a collective term for particulate matter of 2.5µm or less in diameter. Removal of particulate matter less than 0.1µm has not been verified. Further, not all harmful substances in the air can be removed. Results were obtained in a sealed 32㎥ space and not in an actual living space.
Low Noise Operation
During Silent airflow operation, the noise level is less than 15dB, so it won't disturb you when sleeping.
Touch Panel Operation
Touch panel has been incorporated on front glass panel.
More Information

| | |
| --- | --- |
| On Installment | No |
| Brand | Hitachi |