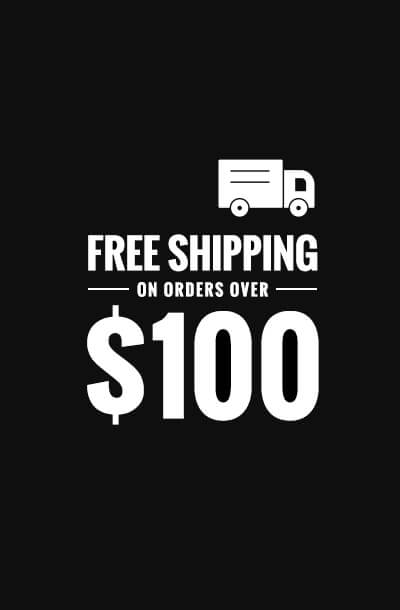 TCL 50" 4K Smart QLED TV (C635) - On Installments - IS-0081
• Wide Color Gamut (WCG)
• Dolby Vision & Atmos
• Google Duo
• 120Hz DLG
• Google TV
• ONKYO
• QLED
TCL 4K Smart QLED TV Delivered All Over Pakistan
iShopping.pk brings you the best price for TCL 50" 4K Smart QLED TV (C635) with express shipping all over Pakistan.
Details:
With an awe-inspiring 50 inch screen, the TCL C635 Series TV will be the definitive centrepiece of your home entertainment. Featuring outstanding 4K QLED resolution with image-enhancing technologies such as Dolby Vision IQ, Full Array, and IMAX Enhanced. You'll enjoy stunning contrast and clarity with a palette of bold, vibrant colours for exceptional depth and realism. The C635 delivers on the audio front as well. Be blown away with premium HiFi quality sound via Onkyo Audio plus an incredibly immersive 3D soundstage powered by Dolby Atmos. Experience a truly cinematic experience with all your entertainment, whether gaming, watching movies, or just viewing your favourite TV shows. An easier way to the entertainment you love Android TV makes it easier to get more from your TV. Choose from 400,000+ movies and shows from across streaming services. Cast photos, videos, and music from smart devices to your TV with Chromecast built-in. With four times the resolution of Full HD and an impressive 8 million pixels, you'll feel the difference. The clear, crisp picture quality lets you see more detail in your favourite TV shows and movies than ever before. You'll never go back. Enjoy increased contrast ratios, better blacks and a boost to overall colour and picture quality. Certified IMAX Enhanced televisions use custom image processing technology to deliver the trusted IMAX quality. 
Variable Refresh Rate provides automatic adjustment of panel refresh rates to match your input device, all whilst saving power. Enjoy complex and detailed scenes with reduced on-screen tearing and stutter for a smoother, more pleasing gameplay experience. Quantum Dot technology utilises efficient light-emitting nano-crystals for the precision control of individual picture elements. Turn up the colour volume for truer whites and a rich, vibrant and more natural expanded range of colours. Onkyo Audio brings a new level of dynamic energy to your TV sound – the perfect match for TCL's incredible picture quality. Hear detail and clarity in your television audio from whisper-quiet dialogue through to room-thumping explosions and never miss a beat. 
High Dynamic Range (HDR) technology delivers bold, rich contrast and vivid colours with crystal clarity. View blacker blacks, whiter whites and expanded colour range for an incredible and immersive viewing experience. Dolby Vision IQ takes picture control to a new level. Light sensors in the TV measure the surrounding environment and dynamically adjust the screen output for optimal picture quality. Enjoy an ideal viewing experience under any lighting conditions, day or night, with Dolby Vision IQ. Dolby Atmos offers breathtaking audio realism and control like never before. Creating an impressive 3D sound stage with 360 degrees of immersive sound, Dolby Atmos will seat you in the middle of the action, not just in front of it.200 Clear Motion Rate smooths video frame transitions when viewing fast-paced sports, action movies and games. Reduced judder and motion blur yields a cleaner and clearer picture that will keep you on the edge of your seat and absorbed in the action. The AiPQ Engine is the incredible audio/visual processor driving TCL's outstanding features and performance. The AiPQ Engine processes content in real-time, detecting environment and upscaling display and audio. The picture is optimised according to content; so oceans appear bluer and rainforests lusher. For gamers, a responsive TV is just as important as one with a good picture. HDMI 2.1 ensures compatibility with the latest game console generations and enables functions like ALLM (Auto Low Latency Mode). ALLM allows the video games console to automatically switch the TV into a game mode for a super-fast TV game input lag. Your TV is responsive to your voice commands! Powered by Google Assistant, Hands-Free Voice Control 2.0 frees you from the remote control. Use your voice to search on-demand content and streaming apps. Tell Google to pause, play, stop, or rewind. Ask questions and see answers on-screen.


Qled
Thanks To Quantum Dot Technology, Over A Billion Colours And Shades Fullfill C635's Visual Performance. Of All Colors That Your Eyes Capture, Your Tv As Well.
 
A Born Beauty
The Elegant Design, With Ultra Slim And Metallic Body, Looks Particularly Exquisite From All Angles.
 
Hdr 10+
Hdr 10+, The Newest High-Dynamic Range Technology, Allows For Videos And Images With Much Greater Brightness, Contrast, And Better Color Accuracy Than What Was Possible In The Past.
 
60 Hz Memc
Memc Algorithm Reduces Motion Display Blur, Deducts Image Tearing And Guarantees A Silky Smooth Scene.
 
Wide Color Gamut
What Lies In Front Of You Is A Tv That Can Illustrate A Wider Palette Of Colours Up To 90% Gamut Under The Dci-P3 Standard. Just Like When You See Through A Kaleidoscope To Witness The World Of Colors.
 
Dolby Vision
Imagine Sitting In A Theatre, Watching Curtains To Be Unveiled And Actors Stepping In. A Spellbinding Scene Is Right In Front Of You -- That's Exactly What You Will See With Dolby Vision. More Than Bringing Theatre Home, You Are In The Theatre.
 
Aipq Engine With Ai Sr
A Chipset Enabled Tcl Algorithm Processes Contents In Real Time, Detecting Environment And Upscaling Display And Audio. Pictures Are Optimized According To Contents. You Will See Bluer Ocean And Lusher Rainforest.
 
Allm
When Your Game Is On, C635 Will Automatically Switch To Automatic Low Latency Mode To Ensure Unprecedented Response Accuracy.
 
Game Master
Experience Next-Level Gaming With The Best Elevating Technology In Action. Unlock Advanced Display And Audio Technology And Try Smoother Streaming With Tcl Game Master.
 
Aiming Aid
From First Blood To Legendary, Aiming Aid Assists You To Aim At Your Enemies Simply And Easily.
 
Game Bar
Gamer Bar Allows You As A Player To Maintain The Best Status While Clearly Seeing The Screen And Game Parameters (Frame Rate, Hdr, And Etc) During The Game And Quickly Set Related Parameters.
 
Google Tv
Watch 700,000+ Movies And Tv Episodes All In One Place. A Google Tv Brings Your Favorite Contents From Across Your Apps And Subscriptions And Organizes Them Just For You.
 
Game Center
It Is A Playground With Plenty Of Games And Releted Contents, Such As Airconsole, Which Is A 3rd Party Cloud Hub For Users To Access Games Easily Without Long-Waiting Downloading. It Also Connects To Other Platforms To Simply Grab Live Streaming Esports Contents.
 
Hands-Free Voice Control 2.0
Powered By Google Assistant, An Improved Hands-Free Voice Control System Frees You Forever From The Remote Control. Switch Channels, Set Reminders, And Explore Streaming Services Via Simple Voice Commands- Just Say "Ok Google".
 
Hdmi 2.1
Experience Next-Level Gaming With The Best In Action Elevating Technology. Unlock Advanced Display And Audio Technology, Smoother Streaming, Plus A Powerful Processor.
 
Onkyo Sound
The Premium Onkyo Sound System With More Than 70 Years Of Professional Experience In Home Theater, Elevates Your Experience Via Cinema Quality Audio Apparatus Designed To Take Contents Into The Next Dimension.
 
Dolby Atmos
Dolby Atmos Delivers Multi-Dimensional Audio, Transcending Traditional Channel Restrictions. You Can Enjoy Incredible Clarity, With Greater Emotion, And Room-Filling, Immersive Sound.
 
Ai X Iot
Tcl Is Dedicated To Making Life More Intelligent Through A Focus On Ai X Iot. Enjoy More Connectivity And Hands-Free Control, Plus Connect And Control Any Google Home Enabled Device Via Your Tcl Tv. Set The Temperature, Dim Lights, And Control Your Robot Vacuum With A Simple Command From The Sofa - Welcome To The Home Of Tomorrow. * Service May Not Be Launched At The Same Time, And Availability May Vary By Region.
 
Magiconnect
Magiconnect Empowers You To Operate The Tv Via Smartphone.Take A Screenshot Of Live Tv, Share Content Via Social Media, Cast Audio / Video From Your Mobile Devices, And Much More.
 
Ok Google
Your Tv Is Now More Helpful Than Ever. Ask Google About The Weather, Sports Scores And More, You Will Get Answers Right On Screen. View And Control Your Compatible Smart Home Devices Using Your Voice.
 
Tcl Channel
Tcl Channel Is Developed By Tcl, Based On The Google Android System. Tcl Channel's Interface Is Designed In A Layout Of Waterfall With Continuous Stream, Aggregating Massive Local And International Contents And Feeding Endless Personalized Recommendations To Viewers, Including Movies, Tv Shows, Games, And Apps.
 
Miracast For Pc
Cast Your Laptop On Your Big Screen Tv With Up To 4k Resolution, And Easily Have All Your Work Under Control.
 
Tcl Home
Control Your Compatible Connected Home Devices Directly From Your Tv. See Your Security Camera Feed Right On Your Tv Screen.
 
Google Duo
Effortlessly Make One-To-One Call, Or Join Group Calls With Google's Video Chat App. Send Notes, Voice Or Video Memos, Etc.
 
Safety Guard
Control Your Privacy More Simply And Smarter With Tcl's Safety Guard. Control Your Information, Third-Party Access, And Manage Permissions. Plus, Manage Storage And Clean Space More Intuitively.
 
Built-In Bluetooth
Tcl Android Tv's Offer A Hands-Free Tv Experience (Far Field Control). Without A Remote, You Can Use Your Voice To Access, Launch, And Control Content, Turn On Your Tv, Switch Inputs, Adjust The Volume, Search For Content, And More From A Distance. It's So Easy, Talk To Your Tv As You Would Talk To Your Friends!
 
Apple Airplay
Connect Your Apple Devices And Share Your Favorite Moments In A Snap, Which Shall Bring More Happiness Thanks To Your Bigger Screen.
 
Health Hub
Easily Find The Fitness Contents Selected For You From Youtube Or Other Platforms. No Excuse To Be Lazy, Get Armed And Start Your Training!
 
Netflix
Netflix Is One Of The Largest Internet Tv Channels In The World, With A Range Of Programmes Designed To Have Something For Everyone. Watch Programmes Scheduled Just For You, Including Netflix Original Series And Award- Winning Films And Documentaries. Now Available In 4k Uhd Hdr Quality.
 
Youtube
With Youtube, You Can See What The Whole World Is Watching, From The Most Popular Music Videos To The Video Games And Popular Entertainment Programs, Via The News And Much More. Subscribe To The Channels You Like, Share With Your Friends And Watch On Any Device.
Specifications:
General Features

Size

50"

Product Type

LED UHD Google TV

Chassis

RT51M Platform

CPU

64-bit A55×4 1.3GHz

GPU

G31 MP2 800MHz

OS

GTV

RAM/ROM

2GByte(DDR3-2133)-48bit

UI Style

Amati UI

Power Consumption

145W

Certification

CB, HDMI, Dolby Audio, Dolby Vision, DTS-HD,BQB, CTS (Google Official Certification), Netflix

Display

Display Type

QLED

Display Resolution

3840×2160

UHD Support

Yes

HDR

HDR/HDR10+/Dolby Vision

HDR Support

Yes

High Color Gamut

≥93% DCI-P3(CIE1976) Coverage

Micro Dimming

2040 zones

Brightness (cd/m2)

300(min.)/330(typ.)

Contrast Ratio

5000:1 (typ.)

Response Time (G to G)

8 (typ.

Colors

1.07G(8 bit+FRC)

Refresh Rate

60

Dynamic Contrast

Yes

Backlight Adjustable

0-100

Audio

Speaker Type

Integrated Speaker Boxes (Bottom Side)

Audio Power Output(THD=7%

2 x 10W

Dolby Decoder

MS12Z with Dolby Atmos

Dolby Atmos

On, Off

DTS

On, Off

Connectivity

Internet Link

2.4GHz/5GHz dual-band Wi-Fi 802.11 a/b/g/n/ac 2T2R, Ethernet Network (RJ45, 10/100M)

HDMI

3

HDMI&HDCP Version

HDMII1.4&HDMI2.0 & HDMI2.1, HDCP1.4 & HDCP2.2

HDMI Support

Yes

Cable Port

Yes

USB

2

A/V IN

Yes

Headphone

Yes
More Information

| | |
| --- | --- |
| On Installment | No |
| Brand | Default |