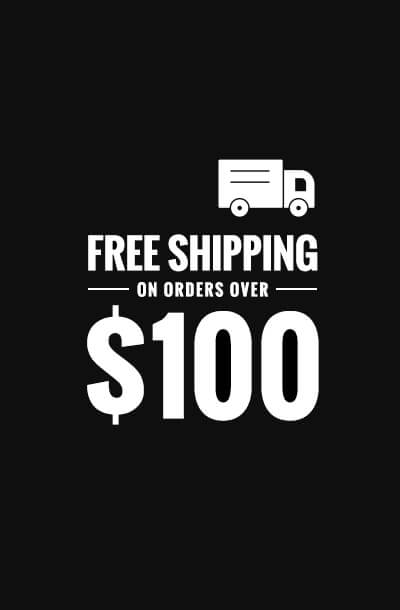 Viewsonic 3000 Lumens Home Projector (PX706HD) - On Installments - IS-0030
• Short throw projection
• 1.2X optical zoom
• USB Type-C input
• 3X fast input
• Gaming Mode
Viewsonic Home Projector Delivered All Over Pakistan
iShopping.pk brings you the best price for Viewsonic 3000 Lumens Home Projector (PX706HD) with express shipping all over Pakistan.
Specifications:
| | |
| --- | --- |
| Native Resolution |  1920x1080 |
| DC Type |  DC3 |
| Brightness |  3000 |
| Contrast Ratio with SuperEco Mode | 1 |
| Display Color |  1.07 Billion Colors |
| Light Source |  Lamp |
| Light Source Life (Nor/SuperEco) |  4000/15000 |
| Lamp Watt |  240W |
| Lens |  F=2.6-2.78f= 10.2~12.24 |
| Projection Offset |  105%+/-5% |
| Throw Ratio |  0.69-0.83 |
| Image Size |  60"~120" |
| Throw Distance |  0.9m-2.2m (100"@1.5m) |
| Keystone |  +/- 20° (Vertical) |
| Optical Zoom |  1.2x |
| Audible Noise (Eco) |  27dB |
| Response Time |  16ms |
| Resolution Support |  VGA(640 x 480) to FullHD(1920 x 1080) |
| HDTV Compatibility |  480i, 480p, 576i, 576p, 720p, 1080i, 1080p |
| Video Compatibility |  NTSC, PAL, SECAM |
| Horizontal Frequency |  15K~102KHz |
| Vertical Scan Rate |  23~120Hz |
Bright Images Every Time
Images on PX706HD look bright under any lighting conditions thanks to a high brightness of 3,000 ANSI Lumens meaning that your images won't get washed out when playing games during the day or with the lights on.
Fine Detail and Clarity
Full HD 1080p (1920 x 1080) resolution is fine enough to depict subtle in-game details clearly for easily distinguishing different in-game elements on your screen.
Equipped for Rooms of All Sizes
Our PX706HD gaming projector is well-equipped for rooms of all sizes. Using the projector in smaller spaces while still projecting 100" images @ 1.5M is made possible by the projector's short throw projection lens while the 1.2X Zoom feature allows you to adjust images for larger spaces.
Massive Images from Your Phone or Tablet
Experience mobile games like never before by connecting your phone or tablet to PX706HD via the projector's USB Type-C input for mobile gaming on a massive screen.
SuperColor™: Best in Class Color Performance
ViewSonic's proprietary SuperColor™ Technology offers a wider color range, ensuring users enjoy true-to-life color projection in both bright and dark environments.
Spot Enemies Hiding in the Dark
The pre-set Gaming mode enhances contrast to provide heightened visibility by independently manipulating the brightness scale of dark areas, giving you the ultimate control over the shadows.
Responsive Gaming Control
3X Fast Input allows your in-game commands to be represented on-screen immediately, giving you a competitive advantage when gaming and taking the entire experience to a higher level.
Audio Specialized for Gaming
Finally, an audio mode fine-tuned specifically for gaming. SonicMode allows you to access immersive audio for gaming that helps with picking up directional sounds off in the distance and hearing in-game dialogue clearly.
Powerful Sound
This projector has been designed with an enlarged speaker chamber, a powerful amplifier, and ViewSonic's SonicExpert® technology to deliver room filling sound.
Immersive 3D Viewing
PX706HD can project 3D content directly from 3D Blu-ray players and HDMI-enabled devices such as laptops, tablets, and media players via HDMI connection.
Compatible with PC and Console
Connect your Xbox, PS4, or PC to PX706HD via one of dual HDMI inputs for a big screen gaming experience like no other.
Instant Activation Upon Signal Detection
Get your projector up and running with ease via two simple settings.
Reduced Energy Consumption
When no signal has been detected, the projector will automatically power off to conserve energy and lamp life.
Automated Sleep Timer
Forgetting to shut off the projector can be a common occurrence, especially in public spaces such as classrooms and meeting rooms. The Sleep Timer allows you to set when the projector goes into automatic sleep mode.
Extended Lifespan
When the Power Saving setting on PX706HD is turned on and no signal input is detected, the projector will automatically switch into Eco Mode and SuperEco Mode.
More Information

| | |
| --- | --- |
| On Installment | No |
| Brand | Viewsonic |