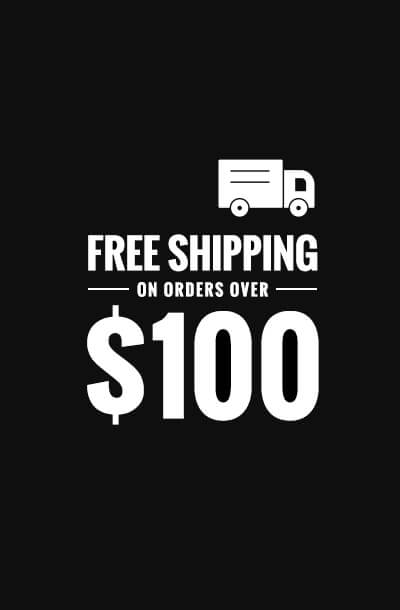 Torras iPhone 13 Pro Max Diamond Series Case – Blue
[4K Ultra Clear & Diamond Anti-Yellowing] This clear iPhone 13 Pro Max case with newest upgraded Diamond molecular antioxidant process. Covered with a nano-scale antioxidant barrier, which provides 10X longer-lasting clarity than others. After a 90 day test in the lab simulating 3 times the sunlight and hand sweat salinity, this diamond clear case still shines like new, perfectly shows off the original beauty of your new iPhone.
[Military X-SHOCK Patent Shockproof] Equipped with the Newest upgraded X-Shock impact dispersion system at four corners, this iPhone 13 Pro Max shockproof case effectively absorbing most shocks and impacts during any drop. With 1.2 mm Screen raised and 1.5 mm camera lips, avoids the screen and camera from direct contact with the desktop. Fully protect your iPhone 13 Pro Max from abrasion and scratches during daily use.
[Anti-Scratches and Explosion Protection] Made with a tough Scratch-Resistant hard back and soft flexible rubber bumper, this protective iPhone 13 Pro Max case provides the strongest protection against drops and scratches. The Diamond hard back is made of 9H tough fibers for effective scratch resistance. The fabulous soft silicone bumper is made from TPU with softening stabilizing molecules that will not damage your new iPhone in the slightest when installed or removed.
[RoHS Certified Natural Material] The Diamond clear iPhone 13 Pro Max case adopts the safety of a RoHS Authorized DE imported Bayer silicone, which not only protects your phone but also cares about your health and safety. Especially when the smartphone has become your inseparable close friend. The Skin-friendly and Odorless material protect the health of you and your family.
[Perfect Slim Fit and Comfortable Grip] This thin case keeps your iPhone 13 Pro Max in a slim profile for excellent portability. The Soft bumper edge is made of stretchy silicone with an ergonomic design, provide enough grip to make it comfortable to hold. Using the latest CNC precision cut technology and easy-to-press individual buttons, perfectly compatible with iPhone 13 Pro Max (6.7″)
iPhone 13 Pro Max:
[100%Diamond Clear, Forever Shine]
Bringing beauty and sparkles to your iPhone, clearly showing extremely aesthetic design of your new iPhone 13 Pro Max. To dramatically increase the durability of iPhone 13 Pro Max  case, we introduce a top imported all-new DE material, adopted Nano diamond molecule technology and antioxidant coating, with 12X better anti-yellowing, always keep your iPhone 13 Pro Max shining and glowing.
[Tough Military Grade Protection]
Updated X-SHOCK 5.0, which can disperse the powerful force of single point first landing more quickly. Combining heavy shockproof hard back and Three-layer buffer structure built-in invisible airbag bumper, the iPhone 13 Pro Max protective case increase shock absorption and disperse impacts to 240%↑, certified MIL-STD drop test. Point, line and surface comprehensive safe protection, easily beat "oh no!" moments in daily life .
[Say No To Scratches ]
TORRAS iPhone13 Pro Max Clear Case subtly enhanced bezels protection wraps around the expensive camera and screen, effectively resist any scratches, no minor scuff assured. The fabulous soft silicone bumper is surprisingly easy to take off and care for your new phone without scratching it. Your iPhone 13 Pro Max always looks as new and beautiful as the first day.
[Slim Fit and Secure Grip]
With a lighter and slimmer profile, the clear iPhone13 Pro Max case fits like a glove and buttons depress easily, slips easily in and out of pockets. The back is rounded and elegantly curved to fit your hand, which makes it more comfortable and secure to grip without adding bulk.
[What You Get]
TORRAS has invested millions of dollars in research and carefully selected DE imported natural Eco-friendly material, protect more on your iPhone 13 Pro Max while care more for your health. ONLY compatible with iPhone 13 6.1 inch. Magsafe, wireless and screen protector friendly.
[4K Ultra Clear & Diamond Anti-Yellowing]
This clear iPhone 13 Pro Max case with newest upgraded Diamond molecular antioxidant process. Covered with a nano-scale antioxidant barrier, which provides 10X longer-lasting clarity than others. After a 90 day test in the lab simulating 3 times the sunlight and hand sweat salinity, this diamond clear case still shines like new, perfectly shows off the original beauty of your new iPhone.
[Military X-SHOCK Patent Shockproof]
Equipped with the Newest upgraded X-Shock impact dispersion system at four corners, this iPhone 13 Pro Max shockproof case effectively absorbing most shocks and impacts during any drop. With 1.2 mm Screen raised and 1.5 mm camera lips, avoids the screen and camera from direct contact with the desktop. Fully protect your iPhone 13 Pro Max from abrasion and scratches during daily use.
[Anti-Scratches and Explosion Protection]
Made with a tough Scratch-Resistant hard back and soft flexible rubber bumper, this protective iPhone 13 Pro Max case provides the strongest protection against drops and scratches. The Diamond hard back is made of 9H tough fibers for effective scratch resistance. The fabulous soft silicone bumper is made from TPU with softening stabilizing molecules that will not damage your new iPhone in the slightest when installed or removed.
[RoHS Certified Natural Material]
The Diamond clear iPhone 13 Pro Max case adopts the safety of a RoHS Authorized DE imported Bayer silicone, which not only protects your phone but also cares about your health and safety. Especially when the smartphone has become your inseparable close friend. The Skin-friendly and Odorless material protect the health of you and your family.
[Perfect Slim Fit and Comfortable Grip]
This thin case keeps your iPhone 13 Pro Max in a slim profile for excellent portability. The Soft bumper edge is made of stretchy silicone with an ergonomic design, provide enough grip to make it comfortable to hold. Using the latest CNC precision cut technology and easy-to-press individual buttons, perfectly compatible with iPhone 13 Pro Max (6.7″)
More Information

| | |
| --- | --- |
| On Installment | No |
| Brand | Default |