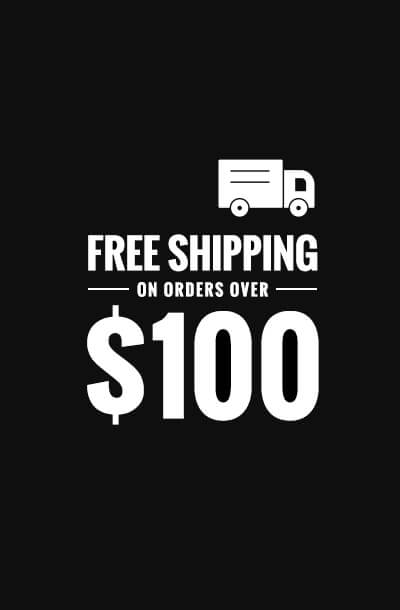 Arozzi Colonna Microphone Black - On Installments - IS-0030
• Plug & Play easy to use
• Boom arm attachable
• Volume and gain dial controls
• Headphone jack
• Mute button
• Pick-up patterns Cardioid, Omnidirectional, and Bidirectional
iShopping.pk brings you the best price for Arozzi Colonna Microphone Black with express shipping all over Pakistan.
Details:
Optimal Streaming Mic
The Colonna Microphone is optimized for a variety of streaming. With a broad pick-up range and a variety of user customization features, the Colonna is perfect from anything to podcasts, recording, & game streaming.
Heavy Base
The Colonna has a strong & heavy base to keep it stable where ever you place it. The cast metal is 0.8kg (1.8 lbs.) with a coated rubber bottom to ensure its placement on your desk.
Pick-up Pattern: Omnidirectional
This pick-up pattern is for surround sound, picking up audio from all directions. This is very useful for when there are several people speaking or you want to move around in your recording space.
Pick-up Pattern: Bidirectional
The Bidirectional is optimal for recording an interview. The pattern picks up audio from the front & the back while canceling the audio from the sides.
Pick-up Pattern: Cardioid
The Cardioid pick-up pattern is ideal for individual use, picking up the audio from the front of the microphone and not the back. This enhances the recorded audio by excluding any irrelevant noises behind the microphone.
Gain Control
In contrast to the volume control, the gain knob controls the pick-up power of the Colonna microphone. Turn up the gain for picking up soft noises and turn it down for when in a loud environment.
Headphone Jack
The Colonna incorporates a 3.5mm headphone jack at the bottom. Plug in your headphones and have full audio control at the tips of your fingers with the Volume & Gain knobs.
Boom Arm Mount
No room on your desk for the Colonna? Attach it to boom arm that has a 5/8-inch thread mount so you can have more room on your desk.
Mute Function
The Colonna also has the mute button on the microphone, so you can mute at any time without going into your computer settings.
Volume Control
Want to hear yourself or your recordings a little louder? The Volume knob lets you control the volume of your headphones that are plugged into the Colonna headphone jack.
Plug & Play
The simplistic design makes it easy to use. With the Plug & Play function, the Colonna is ready to go by plugging in the Custom USB cable to your PC or Mac. All you need to do is adjust the gain & find the right pick-up pattern for your personal environment.
More Information

| | |
| --- | --- |
| On Installment | No |
| Brand | Default |