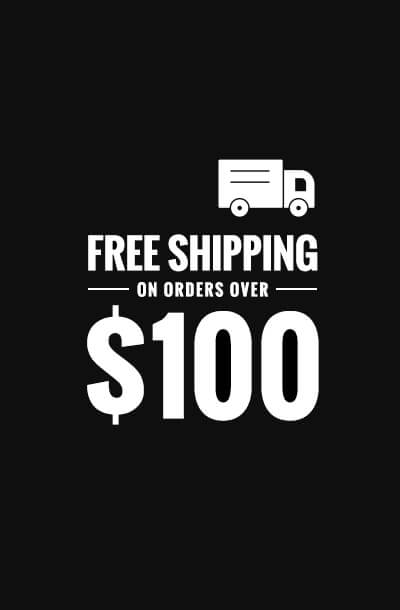 DAWLANCE FULLY AUTOMATIC WASHING MACHINE DWF -7200 - AYS

Wide Stainless Drum Design
Hygeinic, corrosion-free drum made for washing large loads
Hygiene
Wash your clothes upto 90oC for 99.9% hygenic results
A+++ (-10%) Rating Inverter Washing Machine
Special Energy rating that the machine consumes 10% lesser energy than A++ rating
Woolen Care
Washes woolen clothes gently
Aqua Wave Technology
Provides gentle washing conditions for all garments, making them last longer.
Auto Restart
Intuitive touch button that does the laundry
Inverter Technology
Brushless Motor that helps save energy, produces less noise and gives higher reliability.

Dimensions:
Depth x Width x Height (cm.): 49 x 60 x 84 cm.
Weight (kg.): 62 kg.
One of its kind, Steam Care Washing machine that treats your clothes with Steam before and after wash for easy removal of stains, pathogens and creases making it easier for you to iron your clothes. Additionally, the product addresses the removal of 24 different types of tough everyday stains perfectly with its unique stain buster technology These 24 Stains include coffee, tea, fruit juice, collar stain, salad dressing, mayonnaise, ketchup, makeup, blood, sweat, pudding, mud, meal, chocolate, grass, egg, baby food, machine oil, coke, butter, jam, curry & coal.
7 Kg Wash Capacity
Steam Care Technology
Remote Connectivity through HomeWhiz Bluetooth
Hygiene Wash kills upto 99.9 % Bacteria
Special Algorithms for Wools
Stain Buster Technology
Energy Rating of A+++(-10%)



Main Features
Model No.: DWF 7200 X INV
Series: Front Load Automatic Washer
Color: Anthracite
Type: Front Load Washer
Wash Capacity: 7 kg.
Sound Level (Wash): 58 dB
Max Spin Speed: 1200 rpm
Panel: Digital
Number of Programs: 15
Energy Efficiency: A+++ (-10%)
Cycle End Indicator: Yes
Water Inlet: Yes (single)
Childlock: Yes
Tub Clean Function: Yes
Unbalanced Load Control: Yes
Hygiene Wash: Yes
Pro Fabric Drum: Yes
Embroidery Care: Yes
Woolen Care: Yes
Steam care: Yes
HomeWhiz Connectivity: Yes (Bluetooth)
Performance:
Rated Voltage and Frequency: 220 V ~ 50 Hz
Water Consumption: 45 Litres
Inlet Pressure: 0.03 MPa - 0.3 MPa
Motor Type: Inverter Motor
Water Connection Height: 40 - 100 cm.
Programs:
Cottons
You can wash your durable cotton laundry (sheets, bedlinen, towels, bathrobes, underwear etc.) in this programme.
Cottons Eco
Use to wash your normally soiled, durable cotton and linen laundry. Although it washes longer than all other programmes, it provides high energy and water savings.
Synthetics
You can wash your laundry (such as shirts, blouses, synthetic/cotton blended fabrics etc.) in this programme. The programme duration gets notable shorter and washing with high performance is ensured.
Mini/Mini14'
Use this programme to wash your lightly soiled clothes in a short time. The programme duration can be reduced down to 14 minutes when the quick wash function is selected.
Wool / Hand Wash
Use to wash your woollen/delicate laundry. Your laundry will be washed with a very gentle washing action in order not to damage the clothes.
Delicates
You can wash your delicate clothes such as cotton/synthetic blended knitwear or hosiery in this programme. It washes with more delicate washing action. Wash your clothes whose colour you want to preserve either at 20 degrees or by selecting the cold wash option.
Dowloadable Programs
"You can select and save special programs from your HomeWhiz app and run it here. Dowloadable Programs Include: Mix, Curtains, Lingerie, Soft toys, Towel"
Spin + Drain
You can use this function to remove the water in the garments OR drain the water in the machine.
Rinse
Rinse Use when you want to rinse or starch separately.
DarkWash/Jeans
Use this programme to protect the colour of your dark-coloured garments or jeans. It performs high performance washing with special drum movement even if the temperature is low.
Outdoor/Sports
You can use this programme to wash sports and outdoors garments that contain cotton/synthetics mix and water repellent covers. It makes sure your garments are washed gently thanks to special rotating movements.
Stain
Removes 24 types of tough stain through specially designed program algorithms
Hygiene
Use this programme for your laundry (baby clothes, bed sheets, bedlinen, underwear, etc. cotton items) that requires an anti-allergic and hygienic washing at high temperature with intensive and long washing cycle. The high level of hygiene is ensured thanks to additional rinsing step.
Down Wear
Use this programme to wash your coats, vest, jackets etc. containing feathers with a "machine-washable" label on them. Thanks to special spinning profiles, it is ensured that the water reaches the air gaps amongst the feathers.
Shirts
This programme is used to wash the shirts made from cotton, synthetic and synthetic blended fabrics altogether. It reduces wrinkles.
More Information

| | |
| --- | --- |
| On Installment | No |
| Brand | Dawlance |